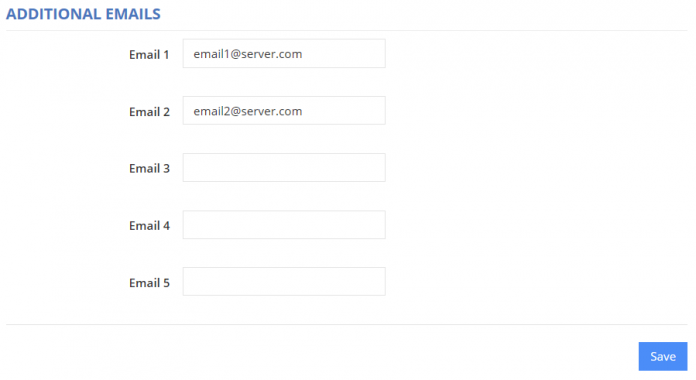 Hi fellow Trackers…
We are happy to announce our latest feature: Additional Emails.
Add up to five extra email addresses to your account.
Any team message will be sent to these emails in addition to your primary account email address.
Note:
These emails can't be used to login and are only visible to team managers.